El pasado 4 de Febrero, los padrinos del Heavy Metal subieron a tocar por última ocasión en su natal Birmingham . El último concierto de la gira The End tour y el concierto final de la carrera de la banda después de 50 años.
El próximo mes de Septiembre se exhibirá la grabación del concierto en 1500 salas de cine de todo el mundo. Los fans podrán revivir la noche final de Black Sabbath.
"Regresar a casa después de todos esos años fue bastante especial. Fue difícil decir adiós a los fans, quienes han sido increíblemente fieles a nosotros durante los años. Nunca soñamos en nuestros primeros días que estaríamos haciendo esto 49 años después y que nuestro último show sería en casa."
"Que increible viaje hemos tenido". Ha sido jodidamente increíble".
Ozzy Osbourne
Black Sabbath: The End Of The End estará solamente por una noche el 28 de Septiembre. Además del concierto en vivo, la película tendrá extras detras de escenas y la construcción del show final, incluidas imágenes de la banda ensayando canciones que no incluyeron en el set en vivo.
El concierto fue dirigido por Dick Curruthers, quien también trabajo en la reunión y el Dvd en vivo de Led Zeppelin 'Celebration Day'.
En el siguiente link pueden encontrar tickets y las salas donde se exhibirá la película.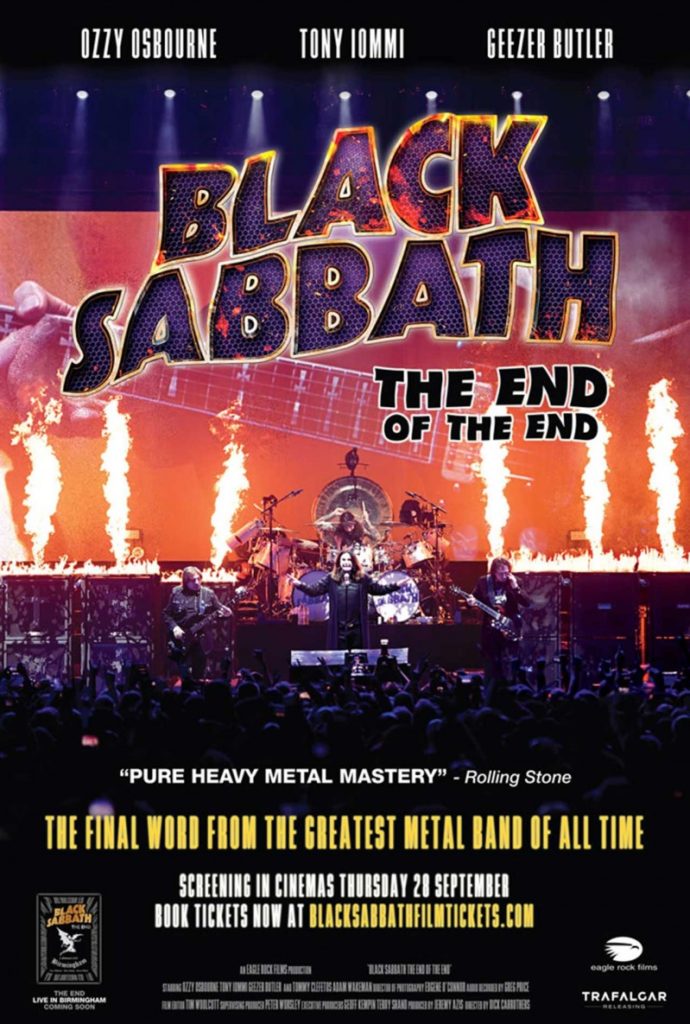 Comments
comments