Anteriormente ya habiamos escuchado el nuevo sencillo del próximo álbum de Buddy Guy.
En esta ocasión Keith Richards y Jeff Beck hacen presencia en "Cognac". La canción celebra una sesión de bebida, mientras lamenta que una leyenda del blues fallecida, Muddy Waters, no pueda estar allí.
"No puedo beber más conmigo, Muddy, pero tengo a Keith Richards", Como podemos escuchar en la canción Guy canta antes de que el guitarrista de los Rolling Stones tome un solo. "¿Y tú, Beck? Ven aquí ahora, "antes de que el segundo gran guitarrista de un giro.
El nuevo LP de Guy, "The Blues Is Alive and Well", se lanzará el 15 de junio. También presenta al compañero de banda de los Rolling Stones de Richards, Mick Jagger, en "You Did the Crime". Puedes ver la lista de canciones del álbum aquí abajo.
Guy conoció a los Stones en 1964, y en 2015 les rindió homenaje al llamarlos "la mejor banda de rock 'n' roll con la que tocaria alguna vez".
"Nadie iguala ese sonido que obtienen los Rolling Stones; Tocar con ellos es como jugar con una máquina. Cuando llegaron a América, reconocieron a algunos de los mejores músicos que yo había admirado: Ike y Tina Turner, Muddy Waters, Howlin 'Wolf, y le hicieron saber a Estados Unidos quiénes éramos. Dejan que los blancos en Estados Unidos sepan qué es el blues. Les debemos a todos esos agradecimientos en el mundo ".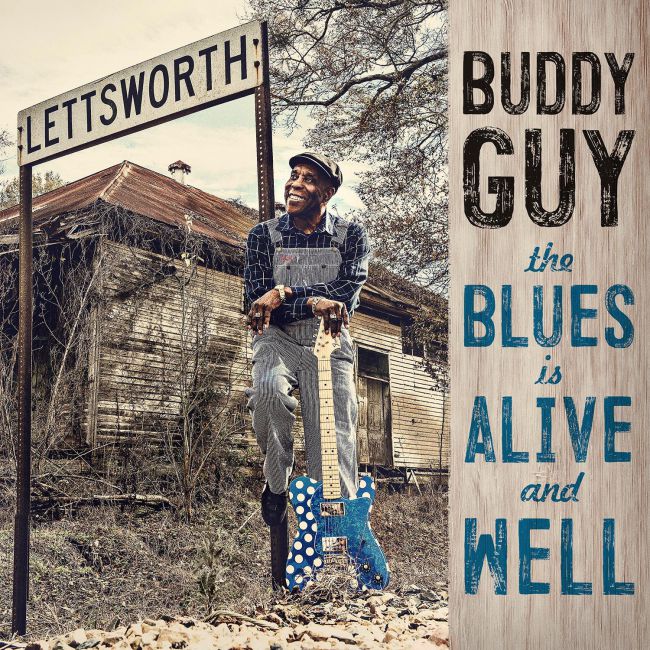 Buddy Guy –"The Blues Is ALive And Well"
1. A Few Good Years
2. Guilty As Charged
3. Cognac (featuring Jeff Beck & Keith Richards)
4. The Blues Is Alive And Well
5. Bad Day
6. Blue No More (featuring James Bay)
7. Whiskey For Sale
8. You Did The Crime (featuring Mick Jagger)
9. Old Fashioned
10. When My Day Comes
11. Nine Below Zero
12. Ooh Daddy
13. Somebody Up There
14. End Of The Line
Comments
comments