Se han dado a conocer los precios y el lugar donde se presentará King Crimson con su Radical Action Tour.
Como ya se había dado a conocer anteriormente la banda regresa a México durante el próximo mes de Julio y se presentará en el Teatro Metropolitan de la Cuidad de México el 14 de Julio. En el sitio web de la banda se dieron a conocer algunas de fechas de la gira y donde se anuncia una segunda fecha en la ciudad, el 15 de Julio, aunque esta aun no se ha confirmado totalmente por los organizadores del evento.
Actualización
King Crimson en el Teatro Metropolitan
14,15 y 16 de Julio
Preventa 29 y 30 de Marzo. Venta general 31.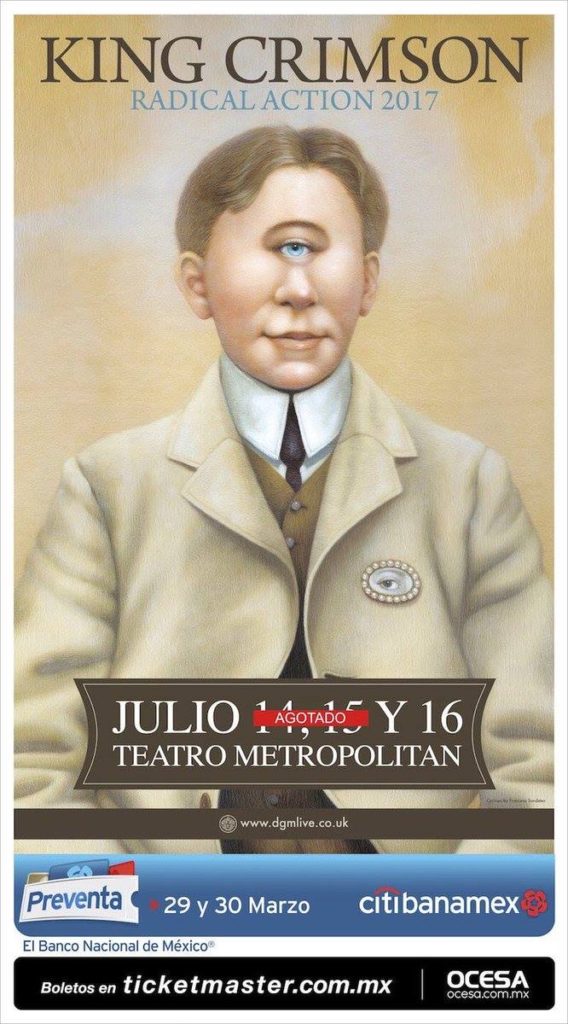 Precios:
VIP: $2,880
A $1,940
B $1,420
BB / C $980
D $740
E $480
Para esta gira, Robert Fripp anunció que la banda ahora girara como un doble cuarteto. Ahora "La Bestia será de cuatro cabezas". La alineación de este año estará formada por Tony Levin en el bajo, el guitarrista Jakko Jakszyk, el saxofonista Mel Collins, los baterías Gavin Harrison, Pat Mastelotto, Jeremy Stacey y el regreso de Bill Rieflin. Stacey y Rieflin también estarán en los teclados. En recientes años King Crimson ha publicado diferentes álbumes en vivo como Live at the Orpheum del 2015, pero no han grabado nuevo material desde el 2003 con el álbum 'The Power To Belive'.
Comments
comments