KICK OUT THE JAMS! MOTHER FUCKERS!
El 2018 es el año en que Wayne Kramer saldrá nuevamente a la carretera con MC5 para celebrar el 50 aniversario de la banda. Fue en 1969 cuando se publico su álbum debut 'Kick Out The Jams'.
La gira esta planeada para recorrer Estados Unidos y Europa. Kramer estará acompañado por el guitarrista Kim Thayil de Soundgarden, Brendan Canty de Fugazi, Dug Pinnick de King X y Marcus Durant de Zen Guerrilla. La banda tocará todo el álbum de 'Kick Out The Jams'.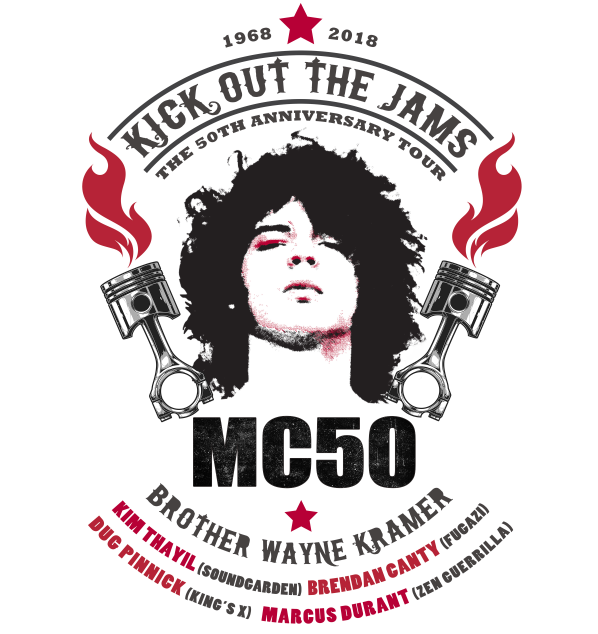 Kramer ha declarado "El mensaje de MC5 siempre ha sido el sentido de posibilidades: nueva música, nueva politica, nuevo estilo de vida. "Hoy, el corrupto régimen en el poder, la interminable guerra a miles de millas de aquí, la incontrolabe violencia afectado nuestro país. Cada vez es más claro saber si estamos hablando de 1968 o 2018." Estoy obligado a compartir la música que hice con mis hermanos hace 50 años. Mi meta es que la audiencia se vaya de estos conciertos con el poder positivo y unificador de la música de rock."
Aunque áun no se han anunciado fechas para todo el tour, se conoce que comenzará en Septiembre y terminará el 27 de Octubre en su natal Detroit. Mientras tanto MC5 llegará al festival Azkena Rock el 22 y 23 de Junio.

Comments
comments