La nueva cinta de Wes Anderson llega el próximo año. Lo que seguirá para el director después de Fantastic Mr. Fox es otra cinta de stop motion llamada Isle Of Dogs. Después del emocionar a sus fans con un poster, por fin se ha revelado el avance oficial para la película.
Isle of Dogs contará la historia de un niño astronauta de 12 años en una odisea por recuperar a su perro extraviado. En el camino recibe ayuda de un super equipo de perros alfas y muy adorables.
Con un elenco de primera y clásico de las cintas de Anderson, el cast se conforma de una larga lista de estrellas como Edward Norton, Bill Murray, Jeff Goldblum, Bob Balaban, Scarlett Johansson, Bryan Cranston, F. Murray Abraham, Tilda Swinton, Greta Gerwig, Frances McDormand, Liev Schreiber, Kunichi Nomura, Akira Ito, Akira Takayama, Koyu Rankin, Yoko Ono y Courtney B. Vance.

Isle Of Dogs llegará a los cines en Marzo del 2019.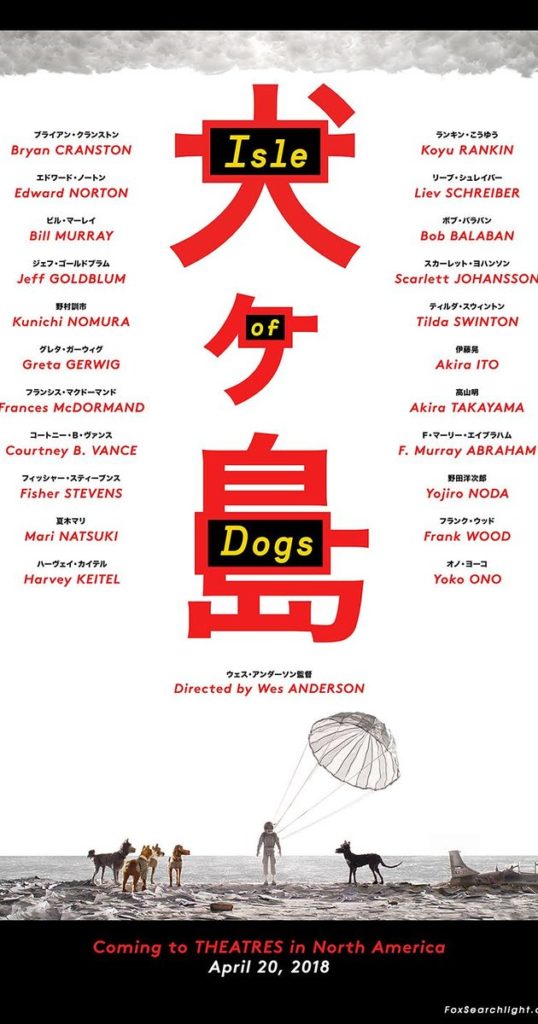 Comments
comments