Uno de los mejores y devastadores shows de la televisión llega a su fin.
La temporada final de The Leftovers comenzará el próximo 16 de Abril en HBO y el trailer de lo que se viene es completamente explosivo.
La última temporada de la serie consistirá solamente en 8 episodios a diferencia de las 2 temporadas anteriores que tuvieron 10. Por lo cuál podemos asegurar que el viaje será mucho más intenso. El avance muestra Kevin y Nora en su comienzo para mudarse de Texas a Australia y algunas pistas y escenas de que el final y el infierno se desatará. En contra del tiempo y el misterio de 'La Partida', la temporada final de The Leftovers sera un gran evento para la televisión actual.
El creador y productor ejecutivo Damon Lindelof ha declarado que esta última temporada no será tendrá será a lo que los fans se han acostumbrado, pero será devastadora, emocional, energética y satisfactoria.
Volverá el cast completo con Justin Theroux, Carrie Coon, Amy Brenneman, Kevin Carroll, Christopher Eccleston, Scott Glenn, Regina King, Jovan Adepo, Janel Moloney, Margaret Qualley, Jasmin Savoy-Brown, Liv Tyler, y Chris Zylka. Además de que se ha añadido a Lindsay Duncan.
La tercera y última temporada de The Leftovers se transmitirá por la cadena HBO el Domingo 16 de Abril.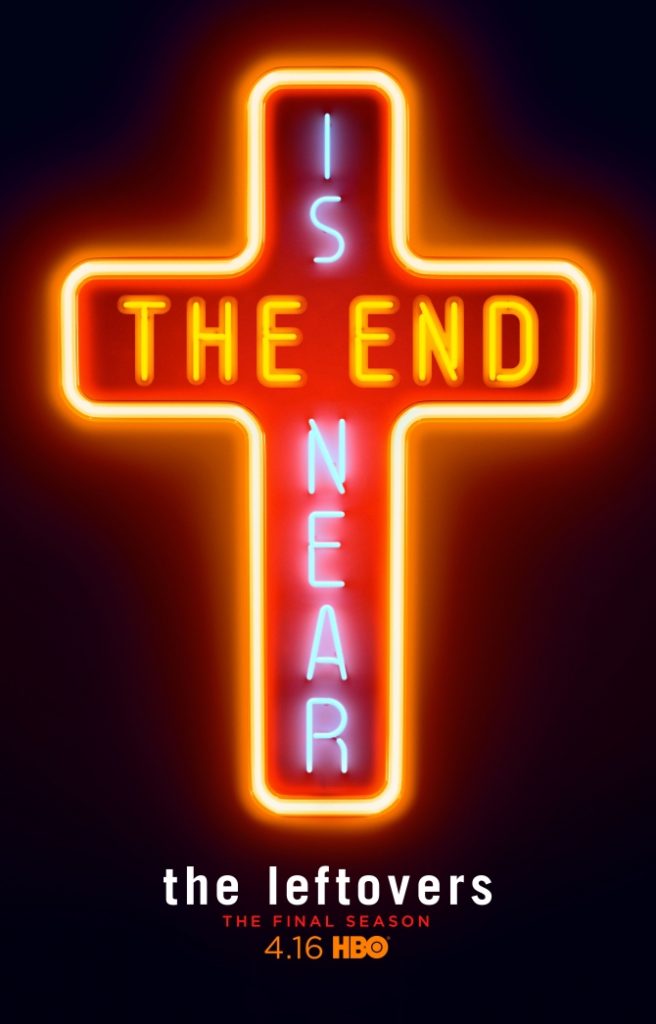 Comments
comments