Con el motivo del 50 anivarsario de Led Zeppelin, la banda ha estado revelando algunos de los lanzamientos especiales que se publicarán durante este año.
Hoy se anunció el lanzamiento de un vinilo amarillo con versiones ineditas de 'Rock And Roll' y 'Friends' para la celebración del Record Store Day 2018 el próximo 21 de Abril. El vinilo de 7″ pulgadas contendrá un Mix "Sunset Sound Mix" mix of Rock And Roll – canción que apareció originalmente en su cuarto álbum de estudio y – una versión "Olympic Studios Mix" de 'Friends, canción del Led Zeppelin III. Todos los lanzamientos y mezclas han sidos supervisados por Jimmy Page.
La nueva versión de 'Rock And Roll' es la segunda canción lanzada del 'Sunset Sound Mix', después de la versión de 'When The Levee Breaks' que apareció en el álbum original y un mix alternativo de 'Stairway To Heaven' que apareción en la versión de lujo del mismo álbum. La nueva versión de 'Friends' no contiene la parte de la orquesta que contiene la canción original.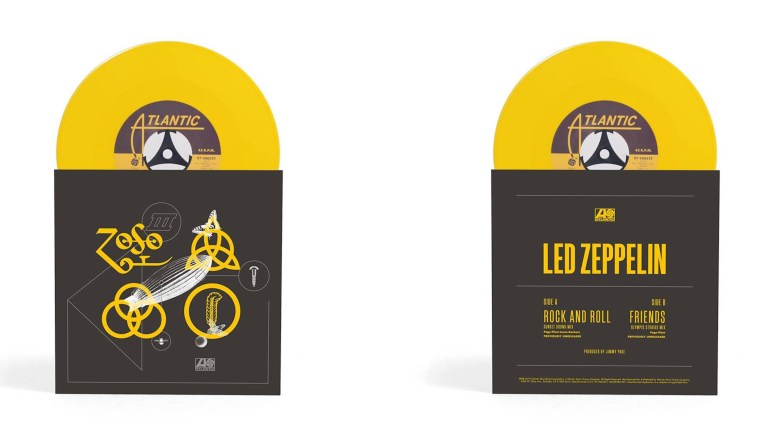 El lanzamiento de este sencillo es parte de las celebraciones del 50 anivarsario de la banda. Previamente se ha anunciado la publicación de un libro ilustrado que saldrá en Octubre y la re edición del álbum en vivo 'How The West Was Won'.
Comments
comments