The Rolling Stones han publicado un cover de un clásico de Chuck Berry 'Roll Over Beethoven' como parte del lanzamiento del álbum 'On Air', que llegará a las tiendas el próximo 1 de Diciembre.
'On Air' esta conformado por sesiones de grabacion de los primeros años de la banda y que raramente se han escuchado. El nuevo álbum también contiente 8 canciones nunca escuchadas y que jamás fueron publicadas para su comercialización. Las sesiones de grabación corresponden a la sesiones de radio de shows de la BBC como Saturday Club, Top Gear, Rhythm And Blues y el Show de Joe Loss Pop entre los años de 1963 y 1965.
Para ayudar a recueperar el espiritu de esas canciones cuando fueron interpretadas por primera pez, las cintas han pasado por un proceso llamado separación de audio, el cual consiste en separar la mezclas para así permitir a los ingenieros de Abbey Road acceder a la instrumentación y voces originales de cada track, para poder recontstruirlas, balancearlas y mezclarlas para lograr un sonido más sustancial.
Una joya para los fans de los Stones y coleccionistas.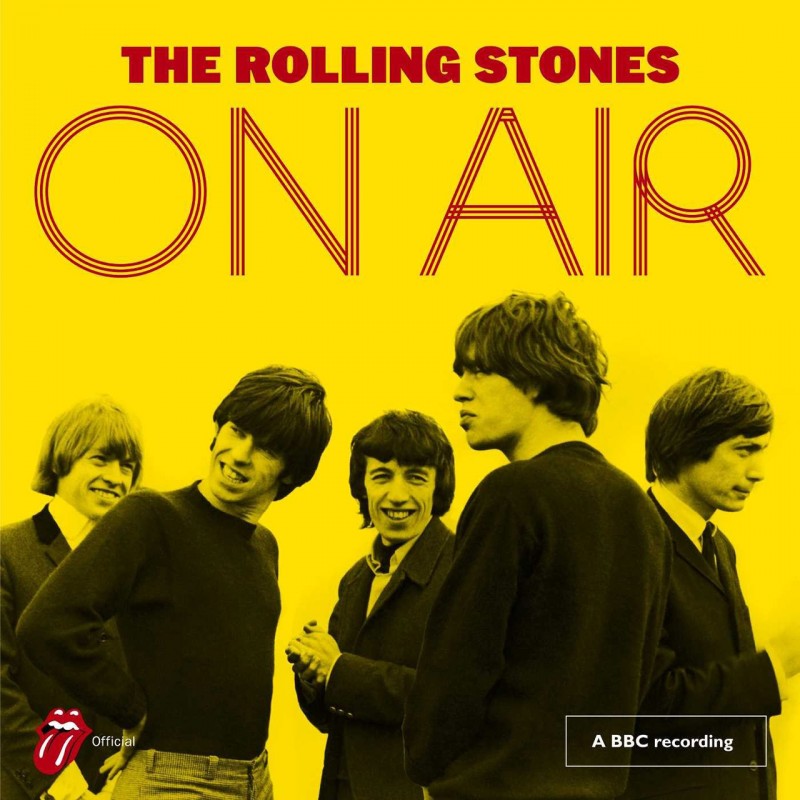 The Rolling Stones On Air tracklist
Come On (Saturday Club, 1963)
(I Can't Get No) Satisfaction (Saturday Club, 1965)
Roll Over Beethoven (Saturday Club, 1963)
The Spider And The Fly (Yeah Yeah, 1965)
Cops And Robbers (Blues in Rhythm, 1964)
It's All Over Now (The Joe Loss Pop Show, 1964)
Route 66 (Blues in Rhythm, 1964)
Memphis, Tennessee (Saturday Club, 1963)
Down The Road Apiece (Top Gear, 1965)
The Last Time (Top Gear, 1965)
Cry To Me (Saturday Club, 1965)
Mercy, Mercy (Yeah Yeah, 1965)
Oh! Baby (We Got A Good Thing Goin') (Saturday Club, 1965)
Around And Around (Top Gear, 1964)
Hi Heel Sneakers (Saturday Club, 1964)
Fannie Mae (Saturday Club, 1965)
You Better Move On (Blues in Rhythm, 1964)
Mona (Blues In Rhythm, 1964)
Bonus Tracks
I Wanna Be Your Man (Saturday Club, 1964)
Carol (Saturday Club, 1964)
I'm Moving On (The Joe Loss Pop Show, 1964)
If You Need Me (The Joe Loss Pop Show, 1964)
Walking The Dog (Saturday Club, 1964)
Confessin' The Blues (The Joe Loss Pop Show, 1964)
Everybody Needs Somebody To Love (Top Gear, 1965)
Little By Little (The Joe Loss Pop Show, 1964)
Ain't That Loving You Baby (Rhythm And Blues, 1964)
Beautiful Delilah (Saturday Club, 1964)
Crackin' Up (Top Gear, 1964)
I Can't Be Satisfied (Top Gear, 1964)
I Just Want to Make Love To You (Saturday Club, 1964)
2120 South Michigan Avenue (Rhythm and Blues, 1964)
Comments
comments