'Born To Be Wild' sale el 14 de abril de Cleopatra Records
La leyenda de Hollywood Ann-Margret, que interpretó a la madre de Tommy en la adaptación cinematográfica de Ken Russell de la ópera rock Tommy de The Who, ha lanzado un nuevo sencillo con el guitarrista de The Who, Pete Townshend.
El sencillo es una versión del clásico Bye Bye Love de 1957 de los Everly Brothers, y proviene de un nuevo álbum, Born To Be Wild, cuyo lanzamiento está previsto para el 14 de abril y presenta apariciones especiales de una serie de nombres conocidos, incluidos: Townshend, Joe Perry de Aerosmith, Sonny Landreth, Paul Shaffer, Pat Boone, Chip Z'Nuff, The Oak Ridge Boys, Steve Cropper, Rick Wakeman, Lee Rocker y Slim Jim Phantom de The Stray Cats, Linda Gail Lewis y Robben Ford.
"Que me ofrecieran la oportunidad de trabajar con Ann-Margret, especialmente en una canción de los Everly Brothers, era demasiado romántico para dejarlo pasar", dice Townshend.
"El trabajo de Ann-Margret en la película de Tommy en 1974 (cuando ciertamente no era mayor suficiente para hacerse pasar por la madre de Roger Daltrey) fue una alegría de principio a fin. Su voz, su belleza escandinava, su sentido del humor, su resistencia y su fuerza brillaron".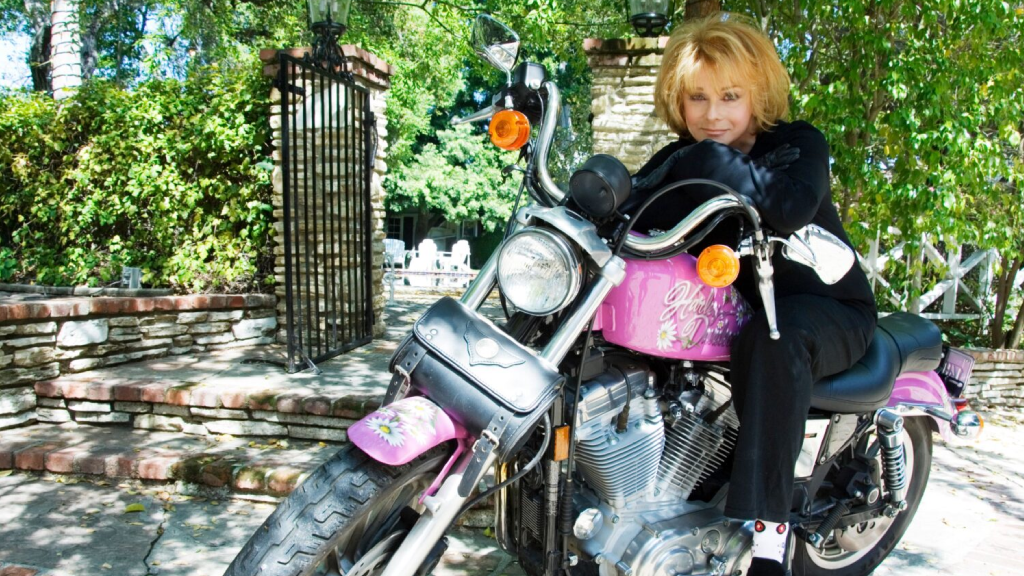 Ann-Margret, cuyo último álbum fue God is Love: The Gospel Sessions 2 de 2011, fue nominada a un Oscar por su papel en Tommy.
"Me siento muy honrada y orgullosa de haber tenido esta oportunidad de grabar Born To Be Wild para Cleopatra Records de Brian Perera", dice Ann-Margret.
"Me divertí mucho y luego encontré a todos los grandes artistas que prestaron su apoyo a este proyecto. Leer la cita de mi querido amigo Pete Townshend me trajo muy buenos recuerdos".
La canción que da título al próximo álbum, Born To Be Wild, se lanzó como un sencillo de vinilo de 7″ en julio pasado, al igual que una versión de Splish Splash de Bobby Darin con la fallecida estrella del country Mickey Gilley.
Otro sencillo, Rockin' Around The Christmas, Tree salió a la luz en noviembre de 2021.
El álbum ya está disponible para reservar en Cleopatra Records.
Esta es la lista completa de canciones e invitados:
1. Rock Around The Clock con Joe Perry & Jim McCarty
2. Bye Bye Love con Pete Townshend & T.G Sheppard
3. Son Of A Preacher Man con Steve Cropper & Brian Auger
4. Earth Angel con The Oak Ridge Boys & Harvey Mandel
5. Why Do Fools Fall In Love con Robben Ford & Chip Z'Nuff
6. The Great Pretender con Paul Shaffer, Danny B. Harvey & Adam Hamilton
7. Can't Take My Eyes Off You con Cliff Richard & Rick Braun
8. Born To Be Wild con The Fuzztones
9. Splish Splash conMickey Gilley, Linda Gail Lewis & The Rockats
10. Somebody's In My Orchard conDon Randi
11. Teach Me Tonight con Pat Boone, Rick Wakeman & Damiano Della Torre
12. Volare con Lee Rocker & Slim Jim Phantom
13. Rockin' Around The Christmas Tree con Sonny Landreth
Comments
comments