Los Black Crowes se preparan para compartir un vivo de su gira de reunión.
The Black Crowes lanzarán un nuevo álbum en vivo, The Black Crowes: Shake Your Money Maker Live, como celebración de su exitosa gira de reunión de 2021/22.
La banda de Atlanta, liderada por los renovados hermanos Robinson, hizo más de 100 conciertos en todo el mundo durante la gira de dos años Shake Your Money Maker, y el próximo álbum recopilará las mejores actuaciones de la gira de cada pista del álbum original, además de una selección selecta de tomas en vivo de éxitos antiguos de Crowes.
Programado para su lanzamiento a través de Silver Arrow el 17 de marzo, el álbum también incluirá versiones de The Rolling Stones' It's Only Rock 'n' Roll (But I Like It) y Rock & Roll de The Velvet Underground.
El líder Chris Robinson dice: "Los Black Crowes se enorgullecen de presentar un documento de audio de nuestra gira Shake Your Money Maker de los últimos dos años. Desde dónde comenzó todo hasta dónde nos dirigimos y todo lo que hubo en el medio. Hail hail rock and roll!"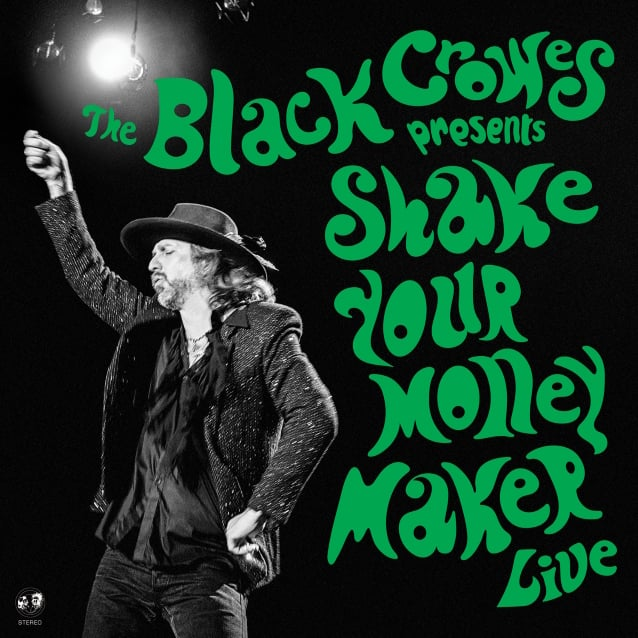 The Black Crowes: Shake Your Money Maker Live es:
1. Twice As Hard
2. Jealous Again
3. Sister Luck
4. Could I've Been So Blind
5. Seeing Things
6. Hard To Handle
7. Thick N' Thin
8. She Talks To Angels
9. Struttin' Blues
10. Stare It Cold
11. No Speak No Slave
12. Papa Was A Rollin' Stone
13. Soul Singing
14. Wiser Time
15. Thorn In My Pride
16. Sting Me
17. Remedy
18. It's Only Rock 'N' Roll (But I Like It)
19. Rock & Roll
Como muestra de lo que puede esperar en las próximas presentaciones de la gira, la banda compartió un video en vivo de Twice As Hard, el tercer sencillo extraído de su álbum debut de 1990.
Comments
comments